For information in English please scroll down…
¿Sobre qué hablaremos?
En esta entrevista con Susan Perrow profundizaremos sobre el poder sanador de los cuentos y hablaremos particularemente del libro: "CUENTOS SANADORES".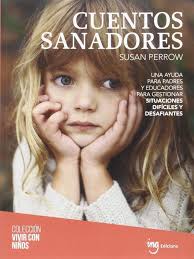 ¿Quién es Susan Perrow?
Susan Perrow es autora, narradora, consultora y capacitadora de padres y maestros con más de 30 años de experiencia. Su pasión son las historias y cuentos.
A lo largo de su trayectoria, ha documentado cuentos de diferentes culturas, ha escrito cuentos originales y contado historias a grupos de niños y adultos – todo esto acompañado con una carrera en la enseñanza, conferencias y consultoría en Australia, África, Asia, China, Europa y América del Norte.
Para más información sobre el trabajo de Susan, has click aquí.
Cuenta con varias colecciones de cuentos, algunos disponibles en 10 idiomas, y que se pueden encontrar en los siguientes libros:
"Healing Stories for Challenging Behaviour ",disponible en español como "CUENTOS SANADORES"
"Therapeutic Storytelling: 101 Healing Stories for Children" ,disponible en español como "101 CUENTOS SANADORES"
"An A-Z Collection of Behaviour Tales: From Angry Ant to Zestless", disponible únicamente en inglés
"Stories to Light the Night: A Grief and Loss Collection for Children, Families and Communities" – disponible en inglés apartir de febrero 2021
Algunos puntos prácticos
Plática en linea gratuita
Traducción simultánea en español disponible
Cupo limitado, porfavor regístrate
---
What is this about?
In this interview with Susan Perrow, we will delve into the healing power of the stories and talk in particular about the book: "Healing Stories for Challenging Behaviour".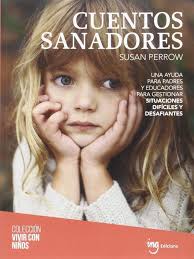 Who's Susan Perrow?
Susan Perrow is an author, storyteller, teacher trainer and parent educator.
For the last 30 years she has been documenting stories from other cultures, writing original stories and telling stories to groups of children and adults – all this woven in with a career in teaching, lecturing and consulting in Australia, Africa, Asia, China, Europe and North America. She currently has three published story collections, in a total of 10 languages.
For further information about Susan´s work please click here.
She has published several collections, some available in 10 languages, the books are listed below:
"Healing Stories for Challenging Behaviour "
"Therapeutic Storytelling: 101 Healing Stories for Children"
" An A-Z Collection og Behaviour Tales: From Angry Ant to Zestless"
"Stories to Light the Night: A Grief and Loss Collection for Children, Families and Communities "- Release date: February 2021 tbc
Some practical points
Free online event
Simultaneous translation available
Limited assistance, please register